Total Body Wellness at Total Glow MD: Introducing the Emsculpt NEO for Clinically Proven 30% Fat Loss and 25% More Muscle Toning
Published: January 25, 2021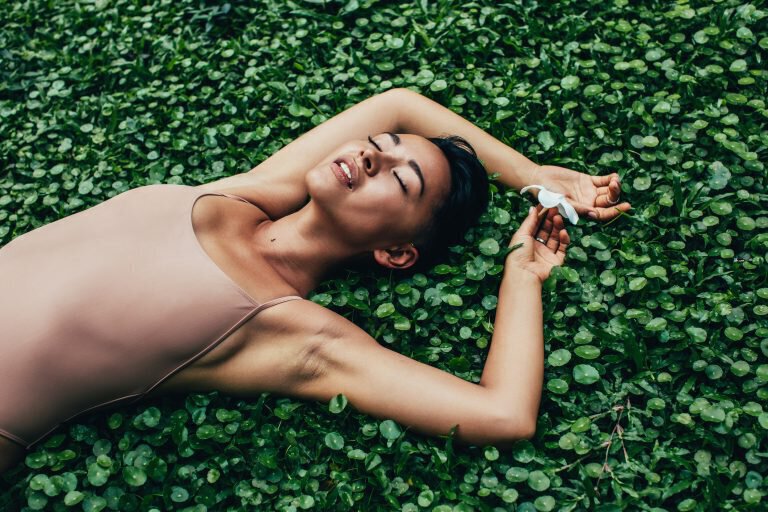 At Total Glow, total body wellness is our top priority every day. With quarantine orders that have stretched on and on and many gyms closed or operating with reduced capacity, it's difficult to prioritize a wellness routine. Now that we're in a new year, it's a perfect time to consider making total body wellness your top priority, too.
For the past four years, Total Glow has been the premier destination for top-of-the-line skincare services with state-of-the-art body treatments like Emsculpt and EMSella. We are so excited to announce that Total Glow was selected as the very first location in the Bay Area to offer the newest, most transformative treatment available that's clinically proven to help our clients create stronger, leaner bodies in just a few sessions: the Emsculpt NEO. Along with the exciting addition of the Emsculpt NEO, we've brought in EMTone, perfect for toning and tightening up stubborn areas and treating cellulite.
The Emsculpt NEO utilizes brand-new, cutting-edge technology for targeted fat loss and muscle building. It combines two treatments that simultaneously emit RF and HIFEM energies which together, quickly and easily create noticeable results in less time and for less cost than ever before. In fact, this powerful combination provides 50% better results than any other stand-alone treatment!
Imagine, one series of Emsculpt NEO treatments is equivalent to 12-14 weeks of HIIT workouts (High-Intensity Interval Training)! The results are so impressive that we are very excited and honored to provide the Emsculpt NEO experience for you!
How does the Emsculpt NEO work?
With the Emsculpt NEO, you're not just targeting fat loss or building muscle, you're targeting both at the same time resulting in a 1+1=3 effect. The Emsculpt NEO's breakthrough technology is the simultaneous use of RF and HIFEM energies. During a session, the muscles heat up, similar to what a warm-up activity may do before a workout. In just a few minutes, the body fat temperature reaches levels that cause apoptosis, which permanently breaks down the fat so it can be excreted from the body. Clinical studies have shown this results in an average of a 30% reduction in subcutaneous fat!
While the fat is being targeted and removed, HIFEM energy is contracting the supramaximal muscle fibers in targeted areas to levels that would be impossible to achieve during a regular workout. Clinical trials have also shown that this has resulted in an average of 25% growth in muscle volume after one series of treatments. One series is four 30 minute sessions once a week! The series will be done after four quick weeks, easy to fit into your busy schedule.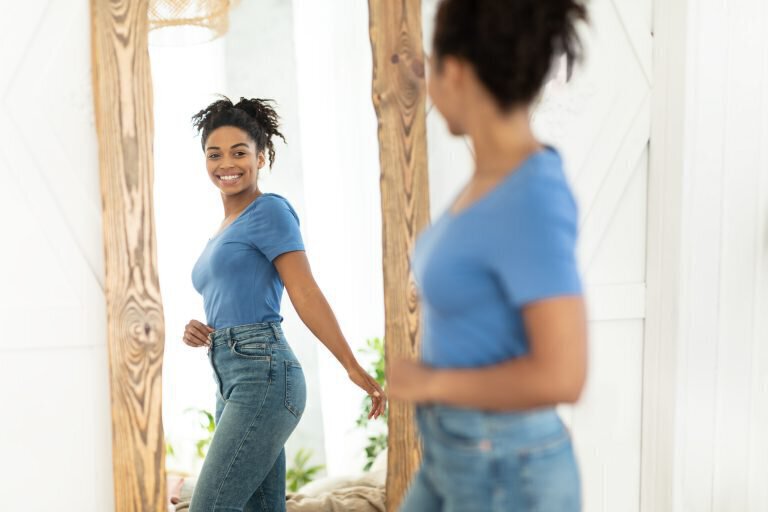 Total Body Wellness at Total Glow
Why add extra time and the expense of two treatments or focus on a procedure that only eliminates fat? Keeping our core strength to support our lower back and stabilize our hips and knees is a great wellness move as well as a motivator to keep moving or start a fitness program. We all want to look good, but improving our muscle, core strength, and fitness also increases our metabolism and sense of wellbeing.
The Emsculpt NEO adds something extra special to the already wide array of wellness services and treatments we offer at Total Glow. With the addition of the new Emsculpt NEO, Total Glow is now the only location in the Bay Area that offers the entire EM-Suite line under one roof including another new addition, the BTL EMTone. The EMTone is a superior cellulite treatment and skin toning and tightening device that is a fantastic treatment on its own but can provide even more benefits when paired with the Emsculpt or Emsculpt NEO to target and reduce stubborn pockets of fat and fine-tune lax areas like the love handles, inner and outer thighs and more. To round out our EMpire is the original Emsculpt to build muscle and firm multiple areas; and the EMSella which is beneficial for everyone including new moms to strengthen and tighten the entire pelvic floor muscles, reduce urinary incontinence and improve sexual sensation.
Now that we're in a new year, treat yourself or show someone you love how much you care about their total body wellness with an Emsculpt NEO series or a combination Total Glow Body package. We're currently offering introductory pricing, so contact us today to arrange an appointment and experience your own transformation!
Back to blog