Breast Cancer Awareness Month: A Breast Cancer Survivor's Guide to Healthy, Glowing Skin
Published: October 1, 2020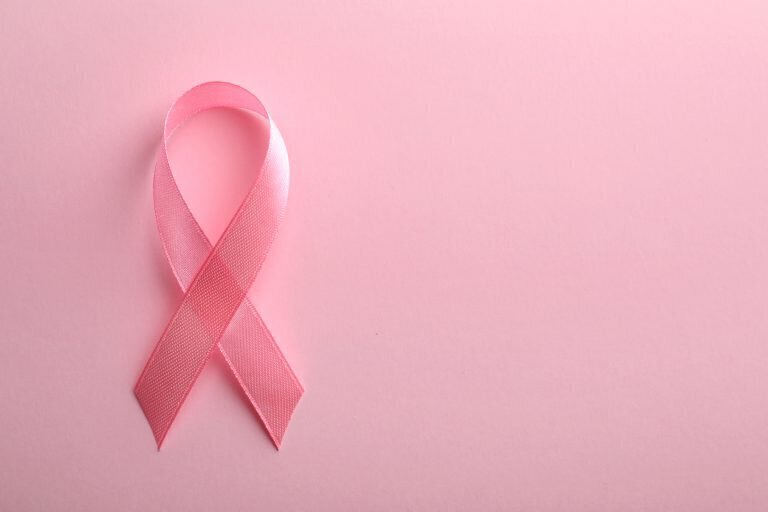 According to BreastCancer.org, one in eight women will be diagnosed with invasive breast cancer over the course of their lifetime. With an estimated 276,480 new cases of invasive breast cancer this year, we're all likely to be affected by breast cancer in one way or another. Whether it's a personal diagnosis or that of a friend, mother, sister, aunt, daughter, or even a male relative, Breast Cancer Awareness month is the perfect time to gain a broader understanding of the damaging impact cancer and treatments have on one's skin and overall well-being.
As a close relative to a breast cancer survivor; and medical skincare professional for over two decades, I've seen how damaging chemotherapy and radiation treatments can be. After all, they're designed to destroy cancerous cells, and unfortunately, also kill healthy cells in the process. As a result, cancer clients' skin becomes very thin, often sallow looking, dry, and fragile since the skin cells are unable to reproduce and replenish regularly. Taking proactive steps to care for skin will help provide nourishment and protection against future challenges especially after surviving such immense hardship.
To honor all of the courageous survivors in our lives, I've created a self-care guide for the best ways to help rejuvenate and restore skin and well-being during and after cancer treatment throughout survivorship: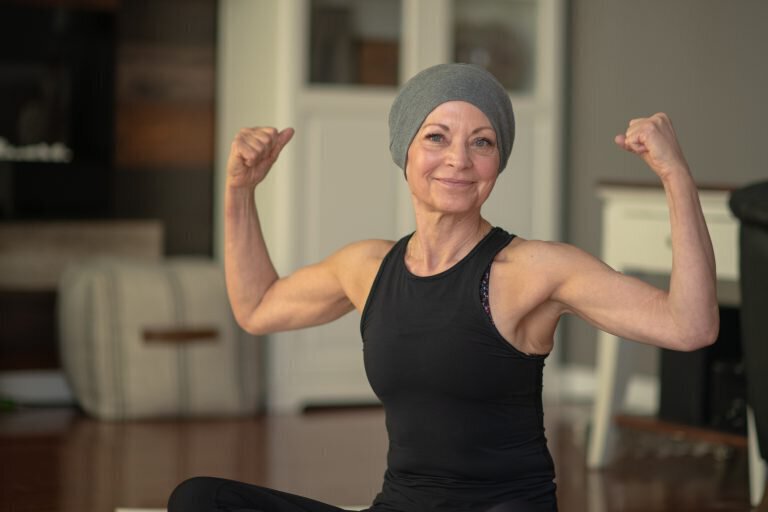 1. Find a clean skincare line
Many beauty products contain harsh chemicals and other ingredients that may be harmful to overall skin health with extended use. During and after treatment, the face and body have a heightened ability to absorb products so it's extra important to pay close attention to products being applied. It's best to research and read labels to find a clean line with natural ingredients that promote cell turnover such as vitamins A, C, and E. This is especially important for cancer clients post-radiation treatment who were unable to use anything with vitamins C and E during treatment.
Environ products are a great choice for breast cancer survivors because of their ability to repair and restore skin health through intensive vitamin therapy. The Environ Vitamin Step Up System delivers essential nutrients and topical vitamins A, C, and E for smoother, more supple, and hydrated skin.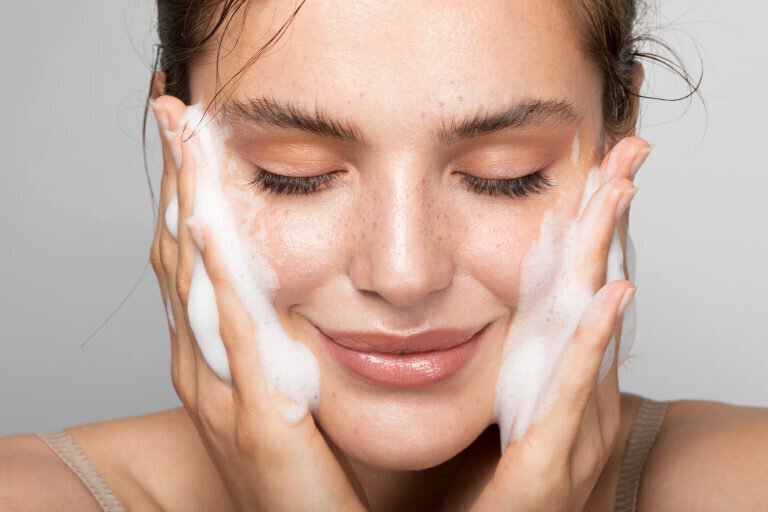 2. Avoid fragrance in products
Fragrance is another element to be aware of when selecting skincare products. Products that contain fragrance are often using harsh chemicals to create this pleasant scent. These chemicals can be damaging to the skin and even disrupt hormones. Look for products that are "fragrance-free" when revamping your skincare regimen.
3. Rehydrate with a luxe moisturizer
Breast cancer treatment can leave the skin compromised and extremely dehydrated. In addition to hydrating with as much water as possible, using a super hydrating moisturizer will help to preserve the skin's protective barrier and lock-in moisture. Environ's Vita-Complex Super Moisturiser is a creamy and soothing product that will rehydrate dry, dull, and thin skin. I also recommend the HA Intensive Hydrating Serum by Environ because of its high concentration of hyaluronic acid which will leave the skin plumper and more resilient.
4. Protect your skin from the sun
If sun protection isn't already a part of your daily routine, now is the time to start! During and after cancer treatment, skin is extra sensitive to UV rays. In addition to wearing a brimmed hat and covering up to avoid sun exposure, be sure to lather on SPF 30 and reapply every two hours if you plan to be in the sun for an extended period of time. Long-sleeve clothes are an easy way to shield your body from photo-aging and damage. Check out my blog post on summer skin care for more advice on how to protect yourself while in the sun.
5. Be cautious when selecting skin care treatments
For anyone who has received chemotherapy and/or radiation, it's important to be extra cautious when visiting an esthetician for skin care treatments.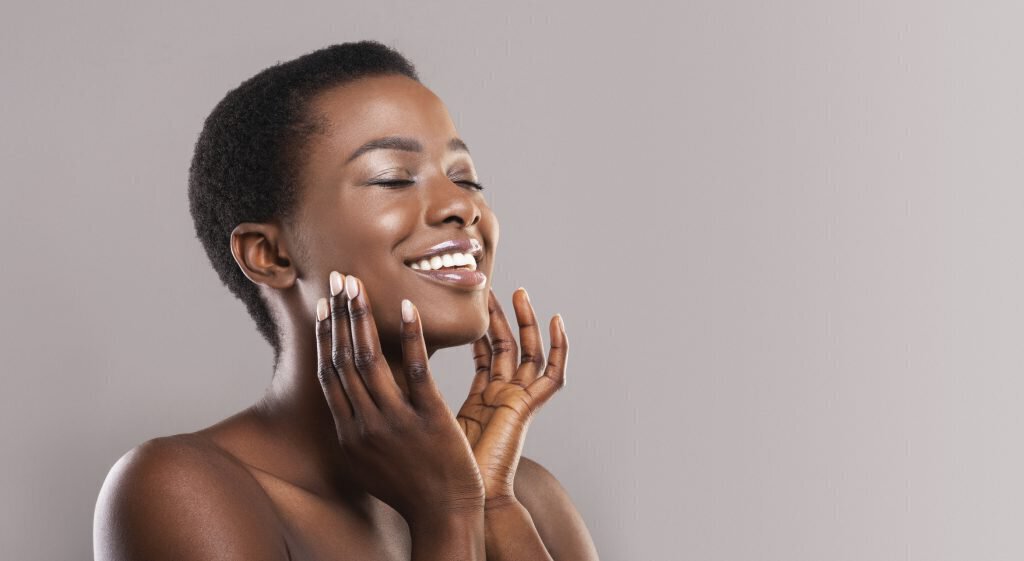 Many of the popular treatments friends and family may be raving about are probably not well-suited for post-cancer treatment skin. I recommend visiting a practitioner who regularly works with cancer survivors and knows how to treat similar concerns.
Here at Total Glow, I have achieved demonstrable results treating cancer survivors with the Environ DF II Machine. This device takes skincare treatments to the next level by infusing the skin with vitamins A and C for brighter, more even-looking skin. In fact, the Environ DF II treatment is similar to having multiple facials at once due to its ability to enhance the skin's permeability so it can better absorb nutrients, serums, vitamins, and antioxidants.
—-
I hope these tips will inspire a renewed commitment to get your skin back to a healthy place that will leave you looking and feeling confident.
My heart goes out to all of the women who have battled breast cancer and the families and friends who have been affected by this terrible disease. To show our support, the Total Glow team and I will participate in Making Strides for Breast Cancer of Silicon Valley walk on October 10th. We would love to have you join us to celebrate survivors and raise awareness for breast cancer. To support our team's fundraising goal for the Susan G. Komen Breast Cancer Society, donate here.
If you would like specific Environ product suggestions or to see what the Environ DF II machine is all about, text or call us at (650) 409-1200 to schedule a consultation.
~Terrie Absher
Back to blog